Was well chuffed to be mentioned in today's issue of the Interaction Designer Daily (see the lovely arrow below). Reason I am chuffed is that I am not an interaction designer so to be mentioned is great – I like to think I am sharing useful links into one of the areas I am interested in.
Gaining some kind of recognition by peers can be hard when you have your finger in lots of pies – for me they are in editorial content, marketing content, user experience, design, interaction and engagement plus psychology of the social web.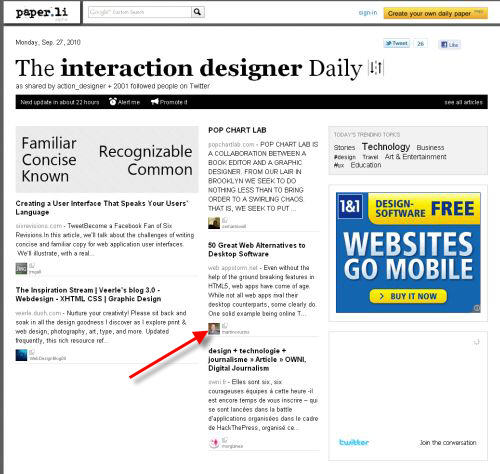 PS for those who have not seen paper.li go take a look – a very neat way of publishing your links.