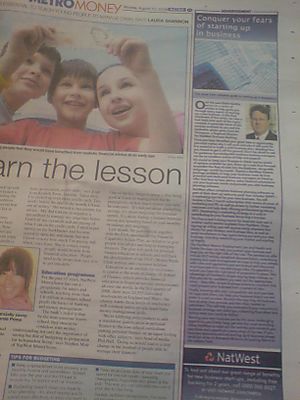 This picture fails to convey my point – because ironically it is too blurry.
In today's Metro freesheet there is a column on setting up your own business – unfortunately, due to poor printing you cannot read it.
The column features on the business pages which are full of tales of economic meltdown. And here I am considering going it alone in the not too distant future.
As a previous mentor of mine said, if you can make it work now then you'll be ok when the economy improves . . .